Free Sepsis & Septic Shock Checklists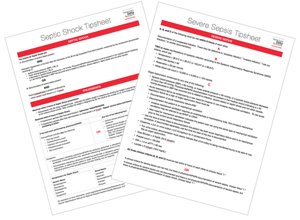 According to the Centers for Disease Control and Prevention, sepsis, which is often difficult to diagnose, is a medical emergency in which a quick response is critical. With mortality rates greater than those of heart attack or stroke, strategies for timely diagnosis of sepsis and appropriate interventions are imperative.
American Data Network has developed a set of straightforward checklists aimed at helping clinicians understand the defining criteria and suggested treatment protocols for Severe Sepsis and Septic Shock. These handy checklists can be downloaded, printed, laminated and posted for quick reference by hospital staff.
To get these these valuable free resources emailed to you, please complete the form.
About American Data Network
Since 1994, we've made it our mission to be the company you can trust to understand your healthcare quality and patient safety needs and to develop customized solutions and services to meet them. Our clients include hospitals from all across the country, ranging in size from 10 beds to 800. Our suite of services and data applications, which are consistently updated to meet ever-changing guidelines, includes: a Core Measures & Registries Data Abstraction Service, a Core Measures Application, a Quality Assurance Communication Application for patient safety event and risk management, a Clinical Benchmarking System, and Performance Reporting System.